Advertisements help pay for hosting and keep the website running. =]


This is my first League of Legends montage so I hope you all enjoy it. I'm calling the videos in this series a "Streamtage" because I play a match live with the viewers and then edit the whole thing live.
So if you want hang out, play a match or learn how to edit then check out my stream.
Song Used:[Drumstep] – Pegboard Nerds – Try This [Monstercat Release]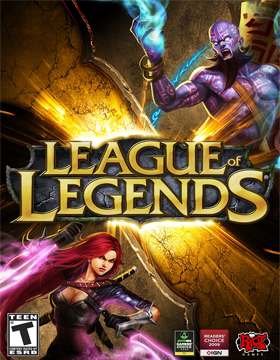 League of Legends (LoL) is a multiplayer online battle arena, real-time strategy video game developed and published by Riot Games, for Microsoft Windows and Mac OS X. It is a free-to-play game supported by micro-transactions and inspired by the mod, Defense of the Ancients for the video game Warcraft III: The Frozen Throne.
In League of Legends, players assume the role of an unseen "summoner" that controls a "champion" with unique abilities and battle against a team of other players or computer-controlled champions. The goal is usually to destroy the opposing team's "nexus", a structure which lies at the heart of a base protected by defensive structures. Each League of Legends match is discrete, with all champions starting off fairly weak but increasing in strength by accumulating items and experience over the course of the game.
Advertisements help pay for hosting and keep the website running. =]